There are no IT Director manuals on how to start a new job. You just do it because no two situations are the same. On the bright side, there is advice to be offered from those who have done it before.  In this article, I'll share a few of my top tips and then some great advice from fellow IT Directors Ozzy Ornelas, Corey Jeffers, Jim Lipski and James Matelski.
After years of building up a technology department to support an organization, you decided it was time for a new beginning. You worked on updating your resume, your LinkedIn profile, and went to Ann Taylor Loft or the Men's Warehouse to update your professional wardrobe in anticipation of interviews. After scouring Dice, Indeed or WECAN daily…you made it. First round of interviews. Second round of interviews. Reference checks…hold your breath…and an offer.
Nothing is more obnoxious than job hunting. It's time-consuming and emotionally exhausting. I know, I've been there.
The good news is, now it's over.
On the other hand, this is an environment that you had 0% influence to set up. It doesn't mean there's anything wrong with the environment you're moving into. It's just not yours, and things are going to seem sideways for a while. The following are tips as you work through your personal discovery of what makes the environment tick. Some tips are organizational, and some are technical. What is 100% needed is some direction to guide you through the discovery process.
Stories.
What makes sense to one person doesn't always make sense to the next person. Just like the carpet in a house or paint on the walls – the beauty is in the eyes of the beholder. Below is a list of things experienced or stories I've heard over the years.
Crazy promises made by the person you replaced (this is a classic one).
Citrix setup before you arrived was sold "as a cure" for all students to access CAD programs remotely.
5 Domain Controllers, one of which is Hyper V, when all other VMs are on VMware.
2003 web server with an outward facing IP address in 2018.
Core switch and SAN past end of support.
Exchange server on site that hasn't been updated in 3 years.
Move to Chromebooks decided with no plan in place on how they will connect to the network or print.
Where do you start? No one is going to leave you a note for your first day stating:
Hey Nathan –

We have 5 DCs, and one is on HyperV. You might want to do something about that. Sorry I didn't get around to it.

Sincerely,

Outgoing IT Director
One IT Director to Another.
July 1, 20XX is here and you're ready to start your new gig. Be proud – you worked hard for this! The following is a brainstorm of ideas of what you should look for to best hit the ground running to get a lay of the land.
Talk to People.
No, digging into your vSphere vCenter GUI shouldn't be priority one. It's on this list, but it's not the most important thing. The work to reestablish yourself starts with relationships. Discover what's going on by getting some face time with folks. What's most important is introducing yourself and getting to know people. Folks will tell you a lot without you asking many questions. In my experience, you likely only need 4 questions to learn a lot:
What is working?
What needs improvement?
Who should be recognized?
Do you have the tools to do your job?
These are the good old 4 questions based on models Quint Studer has made popular over the years with his work in quality. Sometimes just sitting in the break room during a busy lunchtime will coax people to share without any solicitation.
What processes are in place?
Are support calls done via sticky note? Phone call? Text message? Pop in? If so, that has to be addressed within the first few months on the job. You need a streamlined process in place to
Know what's going on
Compare notes – are we seeing specific issues often
Efficiency/Sanity – nothing is worse than a client member who gets multiple IT staffers to work on their problem with no knowledge that the other is already working on it.
How is technology purchased? If all approvals go through you, that's what you want. I have yet to see a district where all purchases are truly vetted through one technology department contact. In my experience, a lot of technology education purchases do an end around with grant purchases, only for the stuff to show up in August, with a request to have something that has never been tested on the network ready to go after Labor Day.
Creeping Virtual Machine Obesity.
No, I'm not commenting on a human's waistline, but on the waistline, you can see in your vSphere vCenter. This is one of the first discovery steps I take whether I'm conducting an audit or starting a new job. Virtual servers are great, but the flexibility the system grant IT professionals also allow for undisciplined server expansion. Like a person's weight, it doesn't change drastically overnight, but after a year or two of adding one here, and one there for pet projects…it creates a support mess.
If you have a lot of VMs spun up this is going to take a little bit of time to find what each one does. You don't want to spend all your time doing this in one sitting, so break it up. You're going to get a headache at some point trying to figure out why some of those servers exist.
Create a spreadsheet with each server's name, IP, OS, apps installed on it and reason for being.
After you're done with your own documentation, ask current staff for their take on why these servers exist.
Consolidate services.
It's easier and a better means of keeping things fresh to spin up new VMs and move the services over to those new VMs. I've seen more than one instance of old, unsupported servers that were allowed to just be, because "they just worked." Not a good practice, and not a practice you want to continue on.
Don't Allow Messes to Hide.
When friends and family are coming over to our house, it's my default response to take all the random stuff laying out and stuff in somewhere – in a coat closet, or we also have an antique table that has a lot of storage in it. That stuff gets forgotten and it adds up. The same can happen in organizations. Are you uncovering a mess when you open that IDF door? These are messes that won't stay secret, someone is going to see it. As you reestablish yourself, the presentation your systems make means something. Are you orderly, or prefer to just leave it as is? Think about that first impression your making with staff?
Are your patch cables managed? Is there a clear method for routing cabling from the patch panel to the switch? Do you have good labeling systems in place? Are different colored patch cables used for different VLANs? If there is clear color coding, is it done consistently through all the IDFs? Does your closet look like a spaghetti mess, cables crisscrossed in front of the switches and patch panels like vines that would need a machete to clean up? Like creeping virtual machine obesity, this isn't solved in a day but needs persistent attention.
Passwords.
Where are your passwords for critical infrastructure? Are they secure? Are they backed up? Is there any consistency? Do the documented passwords work?!?
I've seen non-anonymously created passwords for infrastructure vary in these ways – this is just demonstrating my point, not showing exactly what the passwords were.
password1#

Password1#

Password1#abc

password1#abc!
You are going to uncover a lot. Documentation may be flat out wrong, or even non-existent. I've also heard stories of colleagues having to do factory default restores on core switches because there was no documentation, period.

Whatever you do to clean up password documentation, use something that is secure and available locally and in the cloud. Personally, I've found Dashlane very user-friendly and allows for local and cloud copies, delegated access to other staff members that you can easily manage.
And now some advice from my peers.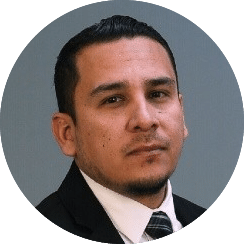 IT Director – Legal Services.
---
People.
Get to know your IT staff. Connect with them one on one and ask if they could change one thing what would it be. Ask what you can do to make their daily task easier and more efficient. Do this quarterly throughout the year and implement some team building activities.
Get to know the leadership team and get comfortable with the decision-makers. Implement an IT roadmap and share your vision with them. Run every major project by them and get their blessing.
Don't assume you know best; you don't know everything.
Get to work!
It doesn't matter how long you've been doing this IT director stuff. You're new and must prove your worth. Know your worth! You must be confident in the direction you're taking this company.
As usual, stay in the know of the latest tech and trends, don't get lazy or comfortable.  Implement cloud wherever possible (in my experience hybrid is best). Keep things light and secure.
If you've done this before, bring in your network of support and service providers. Use people you trust that can get the job done.
Take your time and get a bird's eye view of the infrastructure. Document everything and remember… you must be the senior admin, tech, or engineer.

Schedule a vulnerability scan and address all major issues. Follow that up with a penetration test when you're ready. Don't get caught off guard! Review the company's cybersecurity incident response plan and if they don't have one implement it!
Be ready; you're in charge now.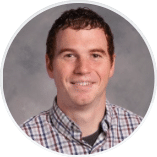 Director of Technology – Education.
---
In my career, I've been lucky to work for three highly-effective directors of technology before becoming one myself. I attribute many of my own accomplishments in this area to the leadership they displayed for me when I was a classroom teacher, library media specialist, and instructional coach. Despite having great mentors in previous districts, I moved into a new position and experienced some significant anxiety, but also some notable success.
Choose Your District Wisely.
Familiarize yourself with the fiscal longevity of the school district. If there are only two years left of a thinly-passed, non-recurring referendum and three board members have recently been elected who didn't support the referendum originally, you may want to reconsider if jumping into this setting is wise.
Understand the expectations of your role in relation to the rest of the administrative team and the superintendent's cabinet. Will you be on the cabinet, so you have a voice in the discussion and planning stages of district initiatives? OR, will you simply need to support the decisions made by the board and administrative team?
Clarify to whom you report in the organizational chart. A wise tech director once told me never to take a position where you report directly to the business manager. Instead, look for a position where you report to the superintendent or an executive director of administration. There are times when the cheapest option is not what's best, and sometimes the value of investment supersedes return on investment.
Know who mainly directs curriculum, instruction, and assessment initiatives in the district, and do what you can to understand that person's vision, mission, and perception of the role technology plays in student learning. Find out as much as you can about the team you'll be managing and what current roles have existed in technology services from the institution's history. Furthermore, clarify what flexibility exists in adding or rearranging members and/or roles within that team.
"Go Slow to Go Fast".
I attribute this to a previous administrator who had to quell my desire to change everything immediately. I've learned that this is incredibly important because taking the time to plan, articulate, communicate, criticize, evaluate, and review changes and initiatives will seem slow; however, if you put in the time to do these things carefully, initiatives will progress faster and smoother with all stakeholders whom you support.
Being in a position like this for the first time requires obtaining the trust from a large variety of people. This means progress in your first year may feel slow because you'll need to do a lot of listening, auditing, prioritizing, and then planning. The listening and auditing should never be underestimated because these practices help you to know WHY things might be the way they are in your new position.
Understanding institutional history can help you gain empathy for those in your institution whom you may now supervise or support, and it can help you to capture and act upon the minute cultural details that can derail important change initiatives. Knowing these details and paying them some attention can help you help others to make some uncomfortable changes that might be necessary to create a better learning environment and institute more consistent procedures and practices.
"Phone a Friend – This Time You ARE Alone".
Many districts have just one director of technology–which means you are alone–kind of. The weight of this becomes very real in the first month because you alone are the end of the line for a number of decisions in your district. Many times it's very difficult to know how to make the right decisions with very little experience and no one else in an exact peer position with whom you can collaborate. This is why "phoning a friend" is important.
I was lucky to have a few fellow tech directors reach out to me, and I reached out to a few others. I am growing a trusted network of other directors to help me along the way. No one can give you the right answers, but you can learn from their experiences, and simply talking through difficult decisions will help you to remain true to what you believe is right. Much of this position is navigating ambiguity, so wisdom can be priceless. Furthermore, I learned critically important lessons about long-term budgeting and strategic planning from others who have been in this position for a number of years.
Tell Your Story or Someone Else Will.
It's not always easy to show the impact you and your team have made over time. Documenting the initial "state of the tech" in terms of infrastructure, professional development, staff perceptions, and more are critical in showing how you and your team have brought positive change. Some people do this at state and national conferences; I chose to do this more locally to the board of education, the superintendent, the administrative team, and other cross-functional teams.
Images, video, monitoring data, drafts of procedures and policies, BrightBytes survey data–all of this contributes visibly to the impact you make as a director of technology. Sometimes the changes seem so subtle to stakeholders until you show them how much impact has been made. For example, before we overhauled every network closet and added APs to every classroom district-wide, we took pictures of closets, collected WiFi data, documented number of tickets related to the poor wireless connection, and we compared all of this side by side after the installation was complete.
Furthermore, we instituted BrightBytes and took a survey before the wireless change and before students received 1:1 devices in elementary school. That gave us a clear set of data to show how much it all improved after these changes were made. Now the difference is visible in multiple ways. If you don't do this, you run the risk of losing out to under-informed anecdotes.
Align Technology Initiatives with Learning Initiatives.
As much as possible, try not to allow technology to be seen as a separate initiative or an isolated discourse in the district. When technology is introduced along with or directly in support of CIA initiatives that are already in or about to be in place, this can help stakeholders realize that technology is merely the tool that makes the initiative more scalable, achievable, or palatable.
Keeping learning outcomes at the forefront of every technology decision is an important filter for deciding which technology to support and when.
Collaborate with Other Administrators.
Making an effort to know your building and district administrators is important. You will clash at times with building administration in an effort to bring out necessary district change, but establishing a professional relationship with each, to whatever degree is possible, is something that will go a long way in helping to be certain initiatives, training, and change is managed effectively.
Attending staff meetings, department meetings, district administrative meetings, board meetings, and more can help you begin establishing and maintaining those relationships.
Lastly, these types of practices help you to be more visible, so stakeholders know there is a real human being behind the screen.
"Never Let a Good Crisis Go to Waste".
I attribute this to another technology administrator with whom I worked. This is a mindset for longevity. Making change includes taking risks; therefore, you will find yourself at times in situations of very visible "failure." The question you'll always have to ask yourself is, "Does this failure define me as a director of technology?" Chances are, if you find a way to learn from the crisis and salvage something positive from that experience, the failure will not define you as a technology director. Instead, the ways in which you let that crisis change something for the better will define you as a leader.
Become a CETL.

Join the Consortium of School Networks (CoSN) and become a Certified Education Technology Leader. The Framework for CTOs will help you validate where your core focus should be, and the framework will help you reflect rigorously. Through becoming CETL certified, you will meet a variety of motivated, passionate technology leaders, and it's a great way to build your network.
Furthermore, the CETL certification might help validate you in your early stages, and you will learn about the vast array of resources available at CoSN to help you succeed.

Operations and Engineering Director – Financial Services.
---
Moving from mid-level IT management to a Director position requires one to change perspectives, alignment, and strategies.
Managing Managers and Teams.
One of the most important tasks taken on is that of developing staff. Work with your managers and staff to understand their strengths, develop them, and align their teams to bring all the skills needed across the group. Proper delegation of tasks and clear direction on priority are essential.
Business Alignment.
Set up formal and informal meetings to get acquainted with your peers across the business. Formal meetings help to vet the what and when parts of the strategy, informal ones can help to draw out the why. These coffee/lunch type of touch bases are a great way to develop a rapport with your business partners and creates a greater sense of trust. This becomes invaluable as budgets, priorities, and crises occur. Having a trusting relationship is a vital aspect of success.

Strategy.
Develop a long-term roadmap of strategy and connect short-term efforts to align with it. This includes organizational development, skills alignment, and talent management from the people side, technology development that aligns to business needs and tech debt retirement to ensure a balanced approach is taken.

IT Director – Local Government.
---
Understand the situation.
The biggest challenge for any new IT Director is to continue to embrace the status quo and make minimal changes to existing operational workflows and technologies. A new executive is frequently hesitant on implementing disruptive technology that may have an immediate negative impact on existing business processes and workflows. Quite often, a business is stuck in a rut and continues to do things the way they always have been done. Employees have a tough time seeing where new or innovative technology can directly add competitive advantage and increase productivity. An organizational culture may be fearful of change, and the new executive is often too afraid of making large-scale changes in technologies or strategic direction.
Embrace the transformation.
The executive is often hired to formulate new visions and strategies, to achieve breakthrough transformation of technology platforms and associated personnel. You need to understand the underlying culture and its constraints, but this doesn't mean you have to be bound by it and let fear of change undermine your efforts. This requires exceptional leadership that focuses on multiple skill sets. Fear and resistance to change shouldn't dim your vision or significantly alter your beliefs on what the company should become.
Let creativity and initiative be your guiding light. There will always be those that grind their teeth with any element of change. These people will never go away. A transformative leader recognizes the need for change and formulates a convincing business case, all the while attaining new followers that will help propel the vision into reality.
Finally, Leave the Place Better than You Found It.
For whatever reason, it's trendy right now to talk about "forever jobs" or "forever homes." If you just landed the IT Director job that you'll have to retirement, that is FANTASTIC! Congrats again! Again, the interview process is annoying and draining.
More often than not, this new job isn't likely to be your "forever job." There aren't many forever jobs in the 21st Century. Whatever feeling drove you to go to the Men's Warehouse or Ann Taylor Loft to get new clothes for interviews is going to likely pop up again. And you will reestablish yourself all over again. The idea I want to leave you with on this post goes back to my days as a Boy Scout. When camping we were told…"Leave the place better than you found it."
That meant not just picking up after yourself at the campsite, but going above and beyond. I know from personal experience I have been the benefactor of someone who left things better than they found it. It makes your life easier. There's a good chance you'll hand this position off to another person down the line, and I believe it's our professional responsibility to make discovery and the job transition easier for the next person.
Pay it forward – Nathan.
How can Source One Technology help?
Source One Technology provides
IT services
 to schools, businesses, churches, and nonprofits across
Southeastern Wisconsin
. We can provide support across
Milwaukee, Waukesha, Kenosha and Racine
counties.
Get in touch now to see how we can help you eliminate network downtime.