IT services for nonprofits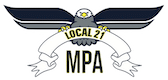 Trusted, affordable IT support and services for nonprofits
Partnering with churches and nonprofits throughout the region, we work with a growing list of organizations actively serving their communities, and specifically discount our service rates for community, church and nonprofit customers.
So whether you're looking for assistance to lighten your workload during busy periods, or subject matter experts to help propel your IT forward, we can help – without requiring monthly service fees or managed IT service contracts.
A different model
We believe in partnership without salesmanship. You won't find salespeople on our team, only experienced network engineers who you can work with and call directly.
Extensive experience
A trusted partner of churches and nonprofits throughout the region, we work with a growing list of organizations serving their communities and protecting the environment.
Affordability
Finding the right solution isn't about making sacrifices on service or quality. We have access to a full portfolio of technology, so you'll get a solution that's both 'fit for purpose' and value for money.
Proven track record
All of our engineers have 10+ years of experience, so you can count on us to create the best and most cost-effective solutions to manage and improve your technology infrastructure.
Get the right solution for your organization's needs
We can offer personalized IT services for nonprofits in the following key areas:
Business management
Business accounting software
Quickbooks, Peachtree.
Virtual CIO
Helping you create and implement the right IT strategy for your organization.
Communication and collaboration
Business email
Office 365 and Google Workspace solutions.
Cybersecurity and business continuity
Data backup
Providing local, offsite and hybrid business continuity and disaster recovery solutions for servers and SaaS.
Disaster recovery planning
Helping you take back control in the event of a disruptive event with a clear, actionable plan.
Endpoint security
Installing, configuring, and maintaining endpoint protection to keep your devices out of harm's way.
Incident response
Addressing and managing the aftermath of a security breach or cyberattack.
IT assessments
Offering vulnerability management, penetration testing, risk assessment, security awareness training and compliance consulting services.
Security awareness training
Protecting your staff and organization from malicious behavior using reputable programs from KnowBe4 and Proofpoint.
Desktop support services
Apple support
Installing, configuring, and optimizing macOS and iOS devices, and MacPractice software.
PC and printer support
Managing the entire desktop lifecycle from procurement, deployment and support through to disposal.
Digital transformation and cloud migration
Migrate services to Azure and AWS
Microsoft Azure and Amazon AWS public/hybrid cloud solutions.
Remote access/work from home
Site-to-Site VPNs, PPTP/IPSec VPNS, SSL VPNs, Terminal Services.
IT infrastructure services
Firewall and network security
Protecting your organization from risks and vulnerabilities. Cisco, Sonicwall, Watchguard, Fortigate, Untangle, and other UTM solutions.
IT performance monitoring
Making sure your environment is healthy and performing as expected.
Networking support
Providing the switching and routing backbone and highway for your devices. HPE, Aruba, Cisco, Juniper, 3COM, Netgear.
Server administration
Windows 2012, 2016, 2019, 2022, Linux and Mac.
Storage and SANs
Design, build and manage your storage infrastructure across different vendor platforms – HPE, Dell, Synology, QNAP and others.
Virtualization
VMware vSphere, Microsoft Hyper-V virtualization solutions.
Because of our exceptional depth and breadth of experience providing hardware, software and services, we aren't locked into a particular approach. You get the right solution for your needs because we're vendor agnostic!

Working with Source One Technology has been a pleasure. They are professional, responsive, and flexible. Our wireless network upgrade project came together smoothly despite delays within our own organization and they even worked around our class schedules with ease. The IT professionals that headed up the project were knowledgeable and efficient. They were willing teach as they went, or just handle the task at hand depending on -our- needs. I look forward to collaborating with Source One in the future, and highly recommend them.
Morgan Sack
Technology Director
St. Josephat Parish School
Case study
Urban Ecology Center improved network availability for its staff and visitors while dramatically cutting time spent dealing with unplanned IT downtime.
Working with us
We believe in creating true partnerships and are committed to your success. That's why we put exceptional resources at your disposal. At the same time, we do what we can to help you make full use of all your existing technological resources, without inflating your yearly technology IT budget.
All of our onsite engineers have extensive consulting experience and are easily reachable and equally as responsive (via both phone and email) should any technical issues emerge before, during, or after the project and scope of work we're currently engaged in.
Want to know which churches and nonprofits we work with? Just ask!
See our approach to helping you succeed.