IT services for schools and districts
Source One Technology has an excellent understanding of the unique needs of school districts (private, public, charter, and choice) due to our experience working hand-in-hand with schools across Wisconsin for over 16 years now.







We understand the IT challenges in schools
We all know…technology is ever-changing and dynamic in nature, and that constant change provides additional challenges and difficulties for school IT Departments and School Administration, who are always striving to find cost-effective ways of leveraging technology to improve academics while working within tight budgetary constraints.
Our experience providing IT services for schools can help! 
A different model
We believe in partnership without salesmanship. You won't find salespeople on our team, only experienced network engineers who you can work with and call directly.
K-12 experience
We partner with over 50 schools and districts which gives us the experience to effectively help implement technology in K-12 environments.
Affordability
We focus on providing value to schools and discount our service rates for educational and nonprofit customers. We are also an E-Rate approved vendor.
Proven track record
All of our engineers have 10+ years of experience, so you can count on us to create the best and most cost-effective solutions to manage and improve your technology infrastructure.
Get the right solution for your school's needs
We have extensive expertise in supporting, implementing, and managing infrastructure in the following key areas of your school's technology:
Communication and collaboration
Email archiving
Internally hosted and externally hosted solutions.
Email/collaboration services
Microsoft Exchange, Google Email, First Class.
Cybersecurity and business continuity
Data backup
Providing local, offsite and hybrid business continuity and disaster recovery solutions for servers and SaaS.
Disaster recovery planning
Helping you take back control in the event of a disruptive event with a clear, actionable plan.
Endpoint security
Installing, configuring, and maintaining endpoint protection to keep your devices out of harm's way.
Incident response
Addressing and managing the aftermath of a security breach or cyberattack.
IT assessments
Offering security audits, vulnerability management, penetration testing, risk assessment, security awareness training and consulting services.
Network Access Control
Aruba Clearpass and other NAC solutions
Security awareness training
Protecting your staff and organization from malicious behavior using reputable programs from KnowBe4 and Proofpoint.
Web filtering
Fortigate, Lightspeed, Palo Alto, CIPA Filter, Sophos, Sonicwall, Untangle.
Desktop support services
Apple support
Installing, configuring, and optimizing macOS and iOS devices, and MacPractice software.
PC and printer support
Managing the entire desktop lifecycle from procurement, deployment and support through to disposal. Chromebooks, PC, Macbooks, iMacs, iPads, Netbooks, Smartboards.
Digital transformation and cloud migration
Remote access/learn from home
VPNs, Staff/Student access to Home Folders from home.
Google services
Google G Suite for Education, AD to Google Synchronization.
IT infrastructure services
Directory services
Active Directory, Group Policy, Open Directory.
Firewalls and network security
Protecting your organization from risks and vulnerabilities. Cisco, Sonicwall, Watchguard, Fortigate, Untangle, and other UTM solutions.
Image deployments
Microsoft WDS, Symantec Ghost, Apple Configurator, Deploy Studio.
Internet provisioning
WiscNet, BadgerNet, Time Warner Cable, AT&T.
IT performance monitoring
Making sure your environment is healthy and performing as expected.
Networking support
Providing the switching and routing backbone and highway for your devices. HPE, Aruba, Cisco, Juniper, 3COM, Netgear.
Server administration
Windows 2012, 2016, 2019, 2022, Linux and Mac.
Virtualization
VMware vSphere, Microsoft Hyper-V virtualization solutions.
School management
Financial systems
Skyward, Alio, Blackbaud, Quickbooks.
Student management systems
Powerschool, Infinite Campus, Skyward, SASI.
Because of our exceptional depth and breadth of experience providing hardware, software and services, we aren't locked into a particular approach. You get the right solution for your needs because we're vendor agnostic!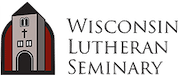 The attention to detail and integrity provided by Source One Technology is second to none. They were essential in assisting us to implement a new network configuration to streamline our entire infrastructure. Source One Technology has proven time and time again why we continue to partner with them for IT services over other vendors.
Jeff Mitchell
Technology Services Coordinator
Wisconsin Lutheran Seminary
Case study
Carmen Schools of Science & Technology increases reliability of its core IT services and sets foundation for continued expansion of its Milwaukee schools.
Working with us
We believe in creating true partnerships and are committed to your success. That's why we put exceptional resources at your disposal. At the same time, we do what we can to help you make full use of all your existing technological resources.
We can also provide a list of references and testimonials from countless schools that will help give you a better understanding of our ability to provide the kind of support you are looking for, without inflating your yearly technology IT budget.
Want to know which schools we work with? Just ask!
See our approach to helping you succeed.