IT Infrastructure Services
IT performance monitoring
Our engineers use comprehensive monitoring tools and implement industry best practice to minimize unnecessary outages and improve system performance.
Get more from servers, networks and bandwidth
Source One Technology can diagnose problems with your network and servers to prevent bottlenecks and downtime utilizing a range of software monitoring tools and the extensive knowledge of our experienced team of senior engineers. Our proactive approach to network monitoring and system optimization means you deliver stable, reliable IT services to your users.
Once we complete our analysis, recommendations, troubleshooting, and problem resolution, we can then hand over to your internet network or server teams, or we can continue to monitor and optimize these systems for you.
Our monitoring and optimization services include:
WAN
Proactive monitoring shows you the health of your WAN links, routers, and firewalls to keep downtime to a minimum.
LAN
Get availability reports and active alerting on network switches, switch port utilization, uplinks, and key system thresholds.
Servers
We can monitor a plethora of indicators such as processor activity, disk use, memory utilization, network card bandwidth, up-time, service availability, and application status to keep servers running smoothly for longer.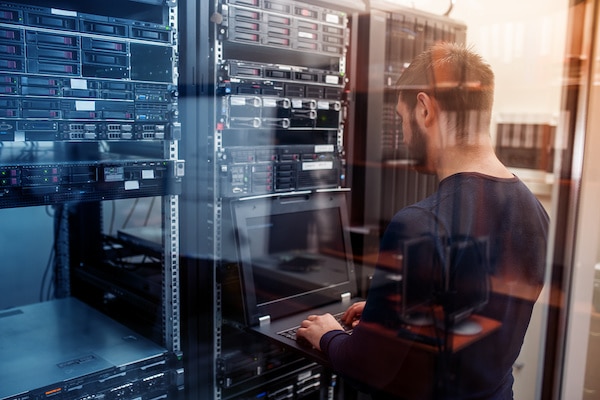 Case study
Carmen Schools of Science & Technology increases reliability of its core IT services and sets foundation for continued expansion of its Milwaukee schools.






Working with us
Every organization is unique, and so is the service we provide.
Peace of mind
With Source One Technology, you won't be locked into any service contracts.
Trusted partner
Unlike most vendors, we won't try to upsell you expensive and unnecessary solutions; instead, we work to provide right-sized solutions that minimize your need to rely on us – partnership without salesmanship.
No middle person
We've completely eliminated the "sales" role in our business model; when you call, you'll speak directly with one of our network engineers – no sales-speak, and no unnecessary tech-speak.
Exceptional service
We believe our greatest asset is our team of skilled and personable people who are committed to bringing you the best possible service and personal touch.
Long-term value
By consistently striving to deliver affordable solutions and far-reaching results, we have achieved a 98%+ client retention rate.
See our approach to helping you succeed.

Source One Technology hits all the buttons—responsive, proactive, knowledgeable, and empathetic to the organization. When we've needed them, they've been there. They are problem-solvers who focus on our needs. We have been nothing but pleased with their service.
Andrew Clarkowski
Partner
Axley Brynelson, LLP