IT Support & Consulting Jefferson WI
You deserve outstanding IT support and consulting at a sensible price.
And with 98% customer retention, that's exactly what we deliver!
From 'one-off' fixes to fully managed IT support, we do as little or as much as you need us to. We can:
Investigate and fix problems
Audit what you have now and recommend improvements
Install and configure new hardware, software and services when you need them, before handing over to your in-house IT team
Design, deploy and manage your entire IT infrastructure for you
As a valued IT support partner of organizations across Jefferson WI, we understand and address the specific needs of our diverse customer base:
A DIFFERENT MODEL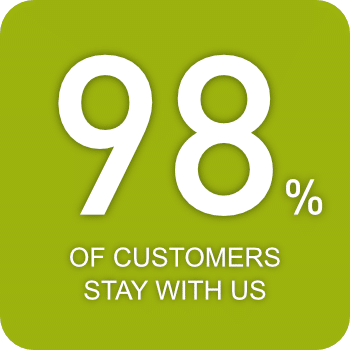 We're not sales people, so you'll never face an 'up-sell', 'cross-sell' or 'hard sell' of any kind.  The solutions we recommend won't be based on pre-conceived ideas or a ready-made 'packaged service' because the answer to your problem is unique to you and your environment.
EXTENSIVE EXPERIENCE
Our highly skilled IT consultants have detailed working knowledge of key systems to ensure you get the connectivity, reliability, and security you're looking for. We conduct in-depth investigations to identify the cause of any problem, and we'll explain everything in plain English.
AFFORDABILITY
Finding the right solution isn't about making sacrifices on service or quality. We have access to a broad portfolio of software, hardware and services, so you'll get a solution that's both 'fit for purpose' and value for money. We don't recommend upgrades when they aren't needed, and we'll involve you in as much, or as little of the work we're doing as you'd like.
We cover:
Fort Atkinson
Jefferson
Lake Mills
Sullivan
Waterloo
Watertown
Whitewater and more
Trusted IT support Jefferson WI.
We believe in partnership without salesmanship. What's more when you're working with us you'll find us easy to reach and easy to talk to – before, during and after your project.






"I just wanted to drop a line and let you know how much I appreciate the partnership with Source One Technology. It's been one of the best decisions I have made and has really advanced our organization and the ability for my team to work on items that have been on a to-do list for a long time. I appreciate your quick responses to our needs and equipment quotes, etc. I never feel like I'm being misled, gouged or taken for granted as a customer. You really do go above and beyond, I'm proud to be a customer and partner. Thanks!"
Laura Schmitz
DIRECTOR OF IT & SYSTEMS ADVANCEMENT
OPPORTUNITIES, INC., FORT ATKINSON
Free impartial advice
We're regularly asked our advice about a range of IT support and networking issues, and we share hints, tips, tools and resources on our blog and also in our free magazine, 'The Source.'
It's a taster of our approach as IT consultants - we give honest, practical IT advice and solve problems. We're seasoned network engineers, so it's information you can trust.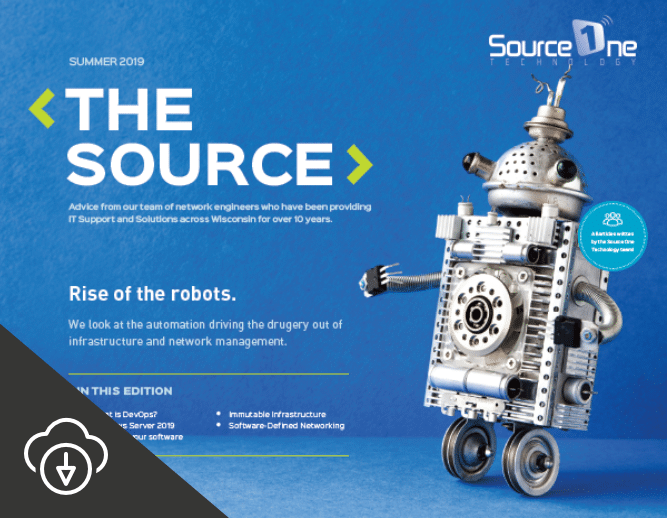 Tired of wasting time and money on frustrating computer service and IT support issues?
Speak to an engineer