TESTIMONIALS & CASE STUDIES
Read why our customers believe we're amongst the best IT consultants in SE Wisconsin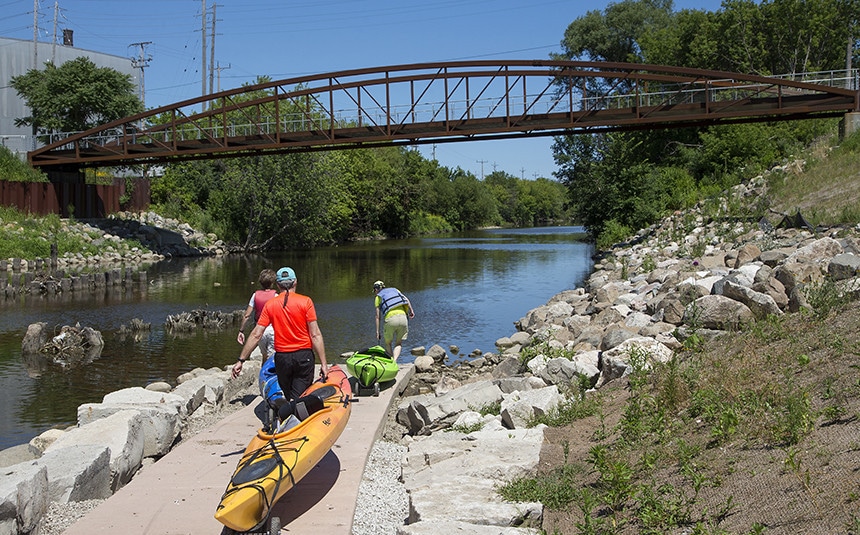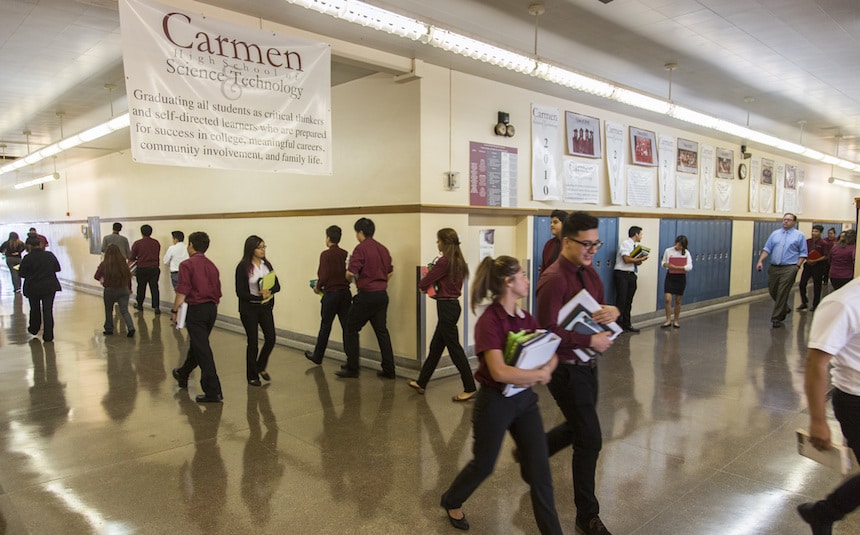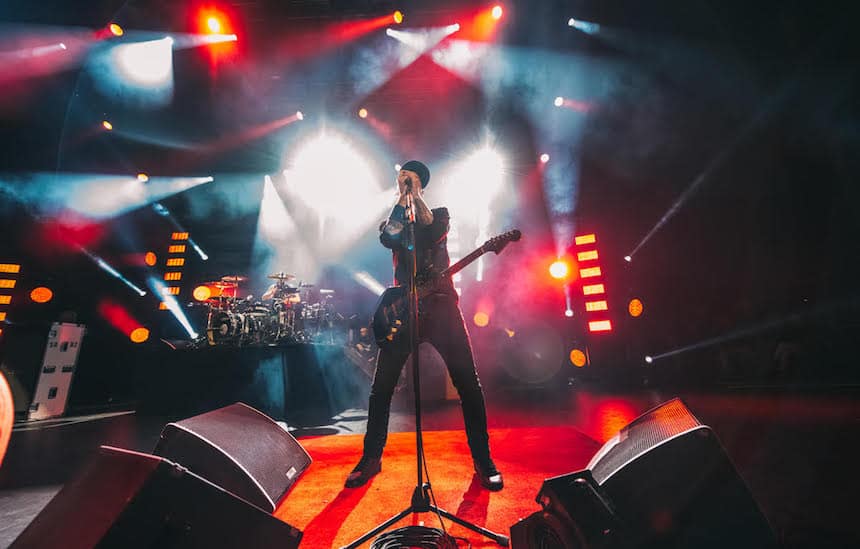 "I approached Source One Technology last year, as I was unhappy with our service provider. We have a school that depends on computers for education, testing, and administration, and Source One Technology has solved all of our issues in the first year of doing business with them. They provided a dedicated technician who responds promptly and professionally, and they work with us on infrastructure and budgeting. If you are looking for a company with solid employees who get the job done, give Source One Technology a try."
Patti Penkalski
Business Manager
St Gregory the Great
"Source One Technology and Compunet Consulting have been a rockstar IT team for Seton Catholic Schools! As a startup network organization with ambitious goals, a solid IT support structure is required to ensure our schools are equipped to provide a reliable 21st century learning environment for our students. Mike, Jesse, and their teams are honest, knowledgeable, strategic and reliable. They have met and exceeded our expectations, enabling us to reach our goals and beyond."
Melissa Benson
Operations Manager
Seton Catholic Schools
"We interviewed about a dozen companies before deciding to go with Source One Technology to replace our previous consulting company. Source One Technology's knowledge, responsiveness, organization and openness made them stand out amongst their competitors. Source One was tasked with installing a new network (server, VMs, software) this past year. They did it seamlessly and came in on budget. As most anyone in IT knows, this is unheard of. I have recommended Source One Technology to colleagues and organizations throughout the city and would be happy to speak with you about my experience with them."
David Delgado
IT Manager
Urban Ecology Center, Milwaukee
"The vast improvements in recent years to the stability, security, and performance of our network is largely the result of the tenacity and expertise of Source One Technology. Our department now has the time to concentrate on improving the educational technology experiences for our staff and students instead of constantly putting out preventable fires and researching upgrades. Amazingly, this has all been done with a courteous customer service focused on getting things to work instead of constantly upselling unnecessary products."
Zac Pawlowski
Director of Technology
St. Catherine's High School, Racine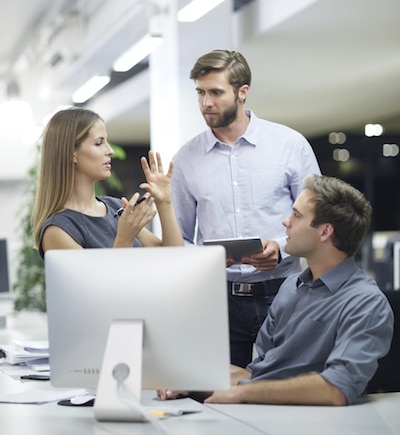 "Source One Technology has been a very valuable and effective resource for us. The have provided us with excellent network support, particularly during our 8 month transition period between numerous IT administrators. Even with the new staff in place, Source One Technology continues to provide additional support on an as needed basis."
Michelle Delleman
Controller
Systems, Inc – Poweramp, DLM & McGuire, Germantown
"Source One Technology serves as our trusted consultant whose support and recommendations always focus on providing the best solutions for our district. By partnering with them, we have gained all the advantages of a network administrator without having to fund a full-time position for these services. Their expertise has been instrumental in the development of a reliable, cost effective network. Source One Technology continually delivers services that successfully meet our daily and ongoing technology requirements."
Cathy Cramer
Director of Business Services
Oak Creek Franklin Joint School District
"Source One Technology has been and continues to be our trusted advisor when it comes to infrastructure upgrades. Source One's team has walked us the process to moving toward best practices in networking and storage. The results of this work have been astounding as customer satisfaction has skyrocketed with upgrades that they helped us install. Their depth and breadth of knowledge is stunning and keeps my mind at ease, because they deliver successful solutions to complex issues time and time again."
Nathan Mielke
Technology Director
Hartford Union High School
"Source One Technology, Inc. was instrumental in moving all of our IT functions from our Massachusetts office to our Milwaukee office, and did so, on time and within budget. Their engineers helped drive the move cleanly and efficiently, allowing the consolidation, virtualization, and upgrading of more than 16 servers for a significantly lower price than their competitors. Their expertise, attentive response, fair pricing, and down to earth professionalism is second to none."
Tony Conde
Information Manager
Pferd Milwaukee Brush
"I have relied on Jesse Rink and Source One Technology for years. They do outstanding work, are fair, thorough and very responsive. They have always anticipated our IT needs and developed solutions and plans that make sense."
William Hughes
Chief Academic Officer
Seton Catholic Schools, Milwaukee
"Working with Source One Technology has been a pleasure. They are professional, responsive, and flexible. Our wireless network upgrade project came together smoothly despite delays within our own organization and they even worked around our class schedules with ease. The IT professionals that headed up the project were knowledgeable and efficient. They were willing teach as they went, or just handle the task at hand depending on -our- needs. I look forward to collaborating with Source One in the future, and highly recommend them."
Morgan Sack
Technology Director
St Josephat Parish School, Milwaukee
"We reached out to Source One Technology based off of a referral from another business and we are so glad we did. Source One Technology has been our partner this year as our company grew by 70% and added close to 60 new employees. They have done so much more than IT services for us at InSite Health. They have supported our rapid growth, need for excellent protection and security as well as provided education along the way. You won't be disappointed if you hire Source One Technology!"
Beckie Kaczkowski
Corporate Operations Director
InSite Health, Pewaukee
"Source One Technology provides our on-going network infrastructure support, and installed wireless in all of our schools. They recently virtualized our servers and consolidated hardware to a minimum, which maximizes our network efficiency, and saved us tons of money. Their expertise, rapid response times, and unique understanding of the needs of schools, made choosing them an easy decision."
David Eto
IT Manager
Shorewood School District
"We use Source One Technology as an emergency backup when our full time Network Engineer is unavailable. We have an excellent comfort level with their expertise, skill set, and knowledge level of our specific environment."
Darin J. Gilbert
IT Manager
Daybreak Foods, Inc., Lake Mills
"The attention to detail and integrity provided by Source One Technology is second to none. They were essential in assisting us implement a new network configuration to streamline our entire infrastructure. Source One Technology has proven time and time again why we continue to partner with them for IT services over other vendors."
Jeff Mitchell
Technology Services Coordinator
Wisconsin Lutheran Seminary, Mequon
"Source One Technology has been the determining force in up-dating & stabilizing our Windows network. Their help has enabled our district to seamlessly integrate our PC Business/District Office network with our Apple OSX educational domain."
Clint Maxwell
Technology Director
Stone Bank School, Oconomowoc
"The quality of work performed by Source One Technology over the years allows us to focus on forward thinking and exciting new projects that other IT and school administrators only keep on their 'wish list'."
Greg Haar
Director of IT
Whitnall School District, Greenfield
"I completely trust Source One Technology to provide the valuable support our school needs to be successful in the implementation of technology for our students and staff. The team at Source One consistently delivers highly personalized service and the work has been done on time and on budget."
William Attewell
Technology Coordinator
Milwaukee Collegiate Academy
"I was very frustrated with all the IT companies I contacted for the problems having with my unstable POS system. A friend recommended Source One Technology. Source One Technology had the experience needed to stabilize my system. Now I can put all my energy back into my customers."
Carrie Mable
Owner
Bark N' Scratch Outpost, Milwaukee
"I've worked with everyone at Source One Technology, and in my 10 years working professionally in IT, I have yet to meet a team of people more knowledgeable in both a networking and Windows Server environment. Add to that the fact that their rates are less than the competition, and Source One Technology is a no-brainer and an incredible bargain for your IT needs."
Chad Edstrand
IT Manager
North Lake School District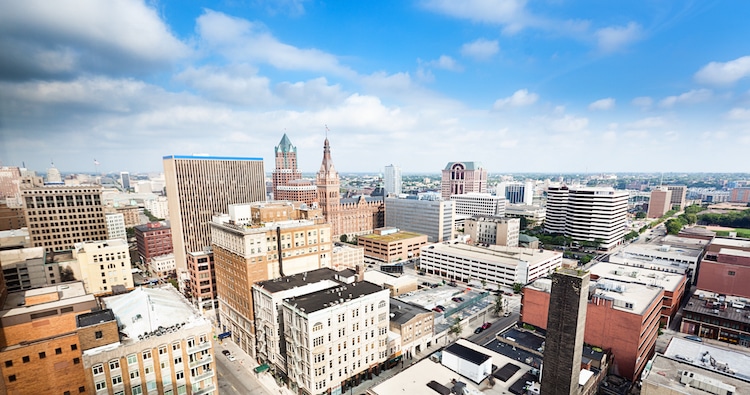 "Our aging network infrastructure and wireless backbone were in desperate need of replacement. We brought in Source One Technology to address those concerns and update the entire network, core-to-edge. We also had them design/install a new 802.11AC wireless solution capable of supporting our school's growing student base and dyanmic wireless needs. The network and wireless are performing flawlessly and we continue to utilize their engineers for regular network and server support."
Carol Hughes
IT Director
Carmen Schools of Science & Technology, Milwaukee
"Source One Technology has easily been the best and most reliable technology resource we have used thus far. Their experience has allowed us to implement solutions and solve issues fast and efficiently. I love that I don't have to wade through nonsense sales calls before getting the technical help we need. They come on site and start consulting right away – it feels like they are just another member of our on-site team."
Patrick Doran
IT Manager
Clearwing Productions, Milwaukee
"We have had the pleasure of working with Source One Technology since January 2016. They are team players who take the time to instruct and explain solutions to our on site Tech Director. Prompt in response time, efficient and excellent price. We couldn't be happier with our IT partner!"
Sarah Parlier
Tech Director
Catholic East Elementary, Milwaukee
98%
of customers
stay with us
"Source One Technology's network assessment gave us confidence that our IT operation is solid, while also identifying several important issues for us to address. Their report was specific, rigorous, and written in plain language."
Bill Herman
IT Director
Monona Grove School District
"Source One Technology completed an assessment of our network, and the recommendations were invaluable. The report from Source One Technologywas quite detailed and well organized. The Greendale Schools continues to use the report to guide our purchases and structural decisions."
Kim Amidzich
Director of Instruction
Greendale School District
"We use Source One Technology for network support and special projects. Their integrity, thoroughness, and capacity to adapt to ad hoc situations meet our business requirements. We provide networking services to many of our Internet customers, and we don't hesitate to introduce Source One Technology into our clients' environments. I would not trust my network and servers to anyone else."
Denise Oehldrich
Owner
ACWireless.net, Greenfield
"We can't thank you enough for the prompt and thorough service Source One Technology has rendered to St. Jerome's over the years. You guys are tops! Your fees are most reasonable and well worth the result. God bless the obvious dedication you bring to your profession."
Father John Yockey
St. Jerome School and Parish, Oconomowoc
"I have been through five or six server upgrades during my career, but I have never experienced such a streamlined and efficient system implementation and email transition. It has been three months since it was completed and we have had no hiccups or problems! Source One Technology provided a very seamless transition and the cost came in right on target per the budget!"
Marlene McCance
Controller
KMK Industries / Nimlok, Milwaukee
"We trust Source One Technology with all of our upper-end network and server administration needs. Their friendly staff have been serving our district's needs for the past seven years. We really appreciate their attention to detail and responsiveness in our times of need. I would (and frequently do) recommend them to anyone searching for an IT support solution."
Ryan Jonas
Technology Manager
Greendale School District
"Source One Technology facilitated the refresh of our network infrastructure very professionally. They provided a range of options, helped us determine what we needed, and made it affordable. We continue to make use of Source One Technology for troubleshooting and support in our school setting. They consistently give us personal service and time to answer questions – all at a great price."
Philip Casmer
Pastor
Christ the Lord School and Church, Brookfield
"We continue to use Source One Technology to help us with implementations that require expertise beyond the scope of our technical staff. Their extensive knowledge and attention to detail have resulted in a stable infrastructure and network environment, allowing us to focus on moving forward with our systems. I would highly recommend them to anyone looking for an experienced, friendly, and reliable IT vendor."
Laurence Mala
Director of Technology
Messmer Catholic Schools, Milwaukee
"After a recent server conversion, Source One Technology was able to come in and quickly diagnose lingering issues and correct them. Since we hired Source One our computer environment has been very stable. Having them on board from the beginning would have saved us a lot of time, energy and money."
John McGee
Chief Financial & Operating Officer
Just Service, Inc., Greendale
"Source One Technology has been with us every step of the way over the last several years as we have invested and rolled out major technology initiatives. They have supplied key knowledge and know-how to our roll-outs of ubiquitous WIFI access to all of our students across our campus', infrastructure improvements to provide the backbone for a hosted VoIP phone system, and assistance with our 1500+ device mobile computing initiative and 1:1 learning. The help that Source One Technology has provided has been invaluable to the success of these programs."
Eric Gran
Technology Director
Whitnall School District, Greenfield
"Out of all the IT companies we evaluated both in Milwaukee and our corporate headquarters in Washington DC, Source One Technology is the only company that understands how to build a solid IT infrastructure from top to bottom. Knowing that I have an IT resource that is as responsive and dependable as Source One Technology is something that I do not take for granted."
Waleed Gamay
VP of Operations
DreamPak, LLC, New Berlin
"Our overall experience working with Source One Technology has been outstanding. They asked questions, really listened and provided an appropriately-scaled technical solution for our church and schools that met our needs. We will be maintaining a long-term relationship for IT issues and expansion in the future: knowledgeable technicians, excellent communicators, delivered on-time and on-budget."
Jill Felch
Director of IT
Hales Corners Lutheran Church and Schools
Why work with Source One Technology?
We believe in partnership without salesmanship. What's more when you're working with us you'll find us easy to reach and easy to talk to – before, during and after your project.


Affordable IT consultants



Tired of wasting time and money looking for affordable IT consultants in Wisconsin?
Speak to an engineer