What our customers say
Read why our customers believe we deliver the best IT consulting in Milwaukee and across Wisconsin.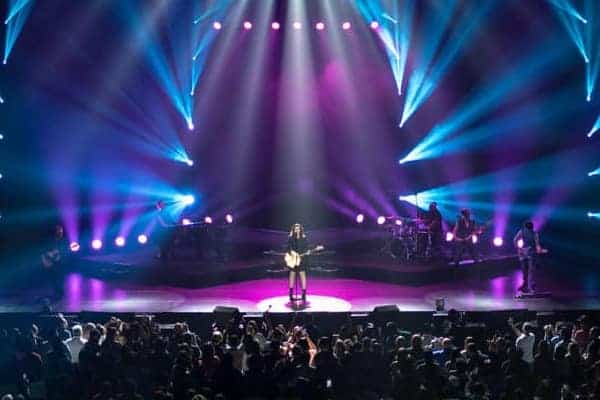 Case study
Clearwing Productions used virtualization to replace hardware in an overflowing server room and deliver non-stop services to users.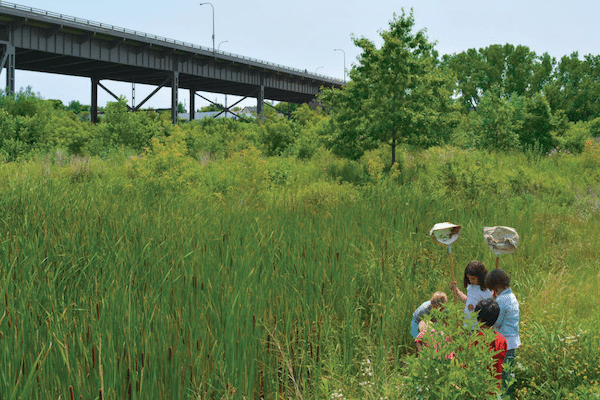 Case study
Urban Ecology Center improved network availability for its staff and visitors while dramatically cutting time spent dealing with unplanned IT downtime.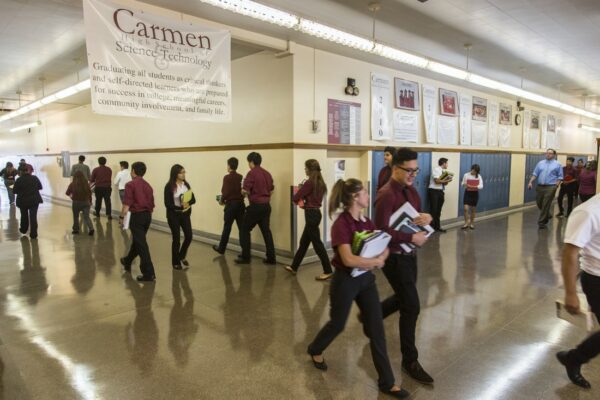 Case study
Carmen Schools of Science & Technology increases reliability of its core IT services and sets foundation for continued expansion of its Milwaukee schools.

Jesse and his team have provided outstanding support for our infrastructure and Exchange environments. We use them exclusively for all our IT heavy lifting and complex implementations.
Ron Mueller
CTO
Fusion Healthcare Services

Source One Technology has been a valuable service partner with our school district for years and has always provided us with outstanding service. With the increase of cyber incidents in K-12 schools, we knew we needed to ensure a safe online learning environment for our school community, and Source One Technology's Cybersecurity Assessment and follow-up went above and beyond our expectations. They assured us that many of our systems were secure and identified important issues for us to address to make our environment even safer. Throughout the process, they checked in, asked questions, researched, and provided insight for us. We highly recommend Source One Technology for your Cybersecurity Assessment.
Valerie Verhunce
Director of Technology
Hartford Union High School

Our partnership with Source One Technology provides Brown County with a high level of technical support for a multitude of systems, alongside providing confidence, trust, and convenience you rarely find with other companies.  The key difference is the high skillset level and knowledge base of their engineering staff.  Source One Technology engineers are veterans in the industry and that experience makes ALL the difference.  I have partnered with Source One Technology now at two different employers because of the contributions they make to -critical- projects. Most recently, they've implemented our networking, wireless, and storage solutions while creating a frictionless work environment. As a government agency, their knowledge and familiarity with high regulatory and compliance requirements has been essential.  Fast tracking to success is every CIO's goal and Source One Technology helps get you there.
Kirsten Holland
CIO
Brown County

We reached out to Source One Technology based off of a referral from another business and we are so glad we did. Source One Technology has been our partner this year as our company grew by 70% and added close to 60 new employees. They have done so much more than IT services for us at Briotix Health. They have supported our rapid growth, need for excellent protection and security as well as provided education along the way. You won't be disappointed if you hire Source One Technology!
Beckie Kaczkowski
Corporate Operations Director
Briotix Health

Source One Technology hits all the buttons—responsive, proactive, knowledgeable, and empathetic to the organization. When we've needed them, they've been there. They are problem-solvers who focus on our needs. We have been nothing but pleased with their service.
Andrew Clarkowski
Partner
Axley Brynelson, LLP

We have had the pleasure of working with Source One Technology since January 2016. They are team players who take the time to instruct and explain solutions to our on site Tech Director. Prompt in response time, efficient and excellent price. We couldn't be happier with our IT partner!
Sarah Parlier
Tech Director
Catholic East Elementary

Source One has been instrumental in helping Pferd with all of our IT needs, and has been a valued partner for years. Their attention to detail, quick response time, and ability to help us with anything we need, has made them an integral part of our business. Their knowledge, fair pricing, quick support, and friendly service make them valuable to anyone who needs additional support.
Tony Hamilton
Systems Administrator III
Pferd, Inc.

I don't have IT issues because I have Source One Technology.Jesse and the team are great, I call them, they show up, and I never have to get in touch about the same issue twice. About five years ago, we followed a tech over from another provider, and in that time have met several more team members and have had a great experience every time on every project. Prices are good; service is quality. I highly recommend the team at Source One Technology.
Shawn Hamm
IT Manager
FNA Group

Source One Technology is a rockstar IT team! They continue to meet and exceed our expectations, helping to ensure our tech infrastructure runs smoothly so our teachers and students can seamlessly integrate technology as desired into their learning environment. They are a trusted partner in educational technology, security, and strategy.
Melissa Benson
Chief Financial Officer
University Lake School

I just wanted to drop a line and let you know how much I appreciate the partnership with Source One Technology. It's been one of the best decisions I have made and has really advanced our organization and the ability for my team to work on items that have been on a to-do list for a long time. I appreciate your quick responses to our needs and equipment quotes, etc. I never feel like I'm being misled, gouged or taken for granted as a customer. You really do go above and beyond, I'm proud to be a customer and partner. Thanks!
Laura Schmitz
Director of IT & Systems Advancement
Opportunities, Inc.

In a world of ever evolving technology and digitization of data, being able to rely on a provider that can handle all aspects quickly and efficiently is key. That is what we found in Source One Technology. They were able to navigate through the multitude of service providers, vendors, customers and corporate IT to provide us a no hassle one call solution for all of our IT needs.
Mark Borden
General Manager
DHL Supply Chain

We trust Source One Technology with all of our upper-end network and server administration needs. Their friendly staff have been serving our district's needs for the past seven years. We really appreciate their attention to detail and responsiveness in our times of need. I would (and frequently do) recommend them to anyone searching for an IT support solution.
Ryan Jonas
Technology Manager
Greendale School District

Source One Technology is a valuable IT partner that understands the various needs of local government as well as the challenges faced. They recommend right-sized solutions and work with us to ensure we get maximum value out of our technology investments, whether we are refreshing our server and storage infrastructure or deploying new firewalls throughout the Village. I highly recommend them and their expert staff!
Derek Novy
IT Specialist
Village of Hales Corners

Working with Source One Technology was a breeze because they understand the K-12 technology environment and budgeting constraints. They recently scheduled our security audit, giving us the peace of mind that we were moving forward to secure our online environment. During the audit, they informed us of changes that were necessary immediately, rather than waiting until the end. That real-time communication was much appreciated. They then reviewed the audit with us professionally, did not try to oversell us, and worked with us to create a just-right solution to our network security issues. I highly recommend working with Source One Technology.
Michael J. Nikson
Instruction Technology Coordinator
School District of Sheboygan Falls

Source One Technology has been the determining force in up-dating & stabilizing our Windows network. Their help has enabled our district to seamlessly integrate our PC Business/District Office network with our Apple OSX educational domain.
Clint Maxwell
Technology Director
Stone Bank School
We interviewed about a dozen companies before deciding to go with Source One Technology to replace our previous consulting company. Source One Technology's knowledge, responsiveness, organization and openness made them stand out amongst their competitors. Source One was tasked with installing a new network (server, VMs, software) this past year. They did it seamlessly and came in on budget. As most anyone in IT knows, this is unheard of. I have recommended Source One Technology to colleagues and organizations throughout the city and would be happy to speak with you about my experience with them.
David Delgado
IT Manager
Urban Ecology Center

I've been working with Source One Technology for the last 7 years to help me complete projects smoothly and on time. In my 16 years working professionally in IT, I have yet to meet a team of people more knowledgeable in networking, virtualization, or security. Add to that the fact that their rates are incredibly competitive, and Source One Technology is a no-brainer and an incredible value for your IT needs.
Chad Edstrand
IT Manager
North Lake School District

Our overall experience working with Source One Technology has been outstanding. They asked questions, really listened and provided an appropriately-scaled technical solution for our church and schools that met our needs. We will be maintaining a long-term relationship for IT issues and expansion in the future: knowledgeable technicians, excellent communicators, delivered on-time and on-budget.
Jill Felch
Director of IT
Hales Corners Lutheran Church and Schools
As a smaller company, we don't need a full-time IT individual, so finding a company that takes pride in its work and is willing to share its network of knowledge is a definite plus. The team at Source One Technology responds quickly to questions, offers a variety of solutions and is willing to walk through the simple and difficult problems. In the time we've been with them, we've seen a reduction in IT issues and are more confident in the reliability of our network and backup systems.
Fiona Walski
Office Manager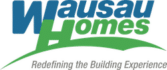 Source One Technology is a great team to work with. Their depth of knowledge to help us with our projects has been excellent. Whenever possible, we even incorporate having Source One Technology available to increase the knowledge level of our in-house team members.
Bill Nigh
IT Manager
Wausau Homes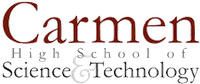 Our aging network infrastructure and wireless backbone were in desperate need of replacement. We brought in Source One Technology to address those concerns and update the entire network, core-to-edge. We also had them design/install a new 802.11AC wireless solution capable of supporting our school's growing student base and dynamic wireless needs. The network and wireless are performing flawlessly, and we continue to utilize their engineers for regular network and server support.
Carol Hughes
IT Director
Carmen Schools of Science & Technology

We have worked with Source One Technology for many years, and throughout that time, they have always shown that they will act in the best interest of their customers. Source One Technology's approach is very customer focused and honest, there is no push to buy products or services and no unnecessary billables for time. The team is responsive and capable in a wide variety of ways and has the experience to navigate complex situations. Time after time, we have brought obstacles to the table and they have solved them with well-engineered, cost-effective solutions. If you want to work with someone who does their absolute best for you and your organization, the choice is simple: Source One Technology.
Jack Wallner
Instructional Technology Manager
Shorewood School District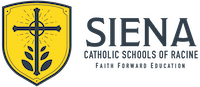 The vast improvements in recent years to the stability, security, and performance of our network is largely the result of the tenacity and expertise of Source One Technology. Our department now has the time to concentrate on improving the educational technology experiences for our staff and students instead of constantly putting out preventable fires and researching upgrades. Amazingly, this has all been done with a courteous customer service focused on getting things to work instead of constantly upselling unnecessary products.
Tony Commodore
Director of Technology
Siena Catholic Schools

Source One Technology has been with us every step of the way over the last several years as we have invested and rolled out major technology initiatives. They have supplied key knowledge and know-how to our roll-outs of ubiquitous WIFI access to all of our students across our campus', infrastructure improvements to provide the backbone for a hosted VoIP phone system, and assistance with our 1500+ device mobile computing initiative and 1:1 learning. The help that Source One Technology has provided has been invaluable to the success of these programs.
Eric Gran
Technology Director
Whitnall School District

Source One Technology has been a very valuable and effective resource for us. They have provided us with excellent network support, particularly during our transition period between numerous IT administrators. Even with the new staff in place, we continue to rely on Source One Technology to provide expert advice and additional support when we need it.
Michelle Delleman
Controller
Systems, LLC.

NDC LLC is extremely happy to have been referred to Source One Technology, Inc. We were in the process of interviewing other IT companies to assist in our computer/IT needs when we were referred to them. Our dedicated engineer has truly been a blessing to us. He has made everything work as it should, as well as addressing potential future problems, and we trust his opinions. We look forward to our continued relationship with Source One Technology, Inc.
Kathy Person
Vice President of Accounting & Office Management
NDC, LLC

Source One Technology and Compunet Consulting have been a rockstar IT team for Seton Catholic Schools! As a startup network organization with ambitious goals, a solid IT support structure is required to ensure our schools are equipped to provide a reliable 21st century learning environment for our students. Mike, Jesse, and their teams are honest, knowledgeable, strategic and reliable. They have met and exceeded our expectations, enabling us to reach our goals and beyond.
Julie Leung
Director of Regulatory Affairs, Compliance, and Systems
Seton Catholic Schools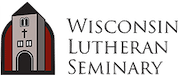 The attention to detail and integrity provided by Source One Technology is second to none. They were essential in assisting us to implement a new network configuration to streamline our entire infrastructure. Source One Technology has proven time and time again why we continue to partner with them for IT services over other vendors.
Jeff Mitchell
Technology Services Coordinator
Wisconsin Lutheran Seminary

Source One Technology has been our trusted IT partner for many years, and we have never had an issue for which they didn't have the solution. Jesse and his team always listen to what we are trying to achieve and present vendor agnostic solutions that meet both our technical and financial aims. Over the last few years, Source One Technology has provided upgrades to our network many times, and the resulting stability and performance have created a highly capable backbone for many new initiatives. They are extremely easy to work with, and their responsiveness is tremendous and bar none!
Chris Bennin
Director of Technology
Oak Creek-Franklin Joint School District

I approached Source One Technology last year, as I was unhappy with our service provider. We have a school that depends on computers for education, testing, and administration, and Source One Technology has solved all of our issues in the first year of doing business with them. They provided a dedicated technician who responds promptly and professionally, and they work with us on infrastructure and budgeting. If you are looking for a company with solid employees who get the job done, give Source One Technology a try.
Patti Penkalski
Business Manager
St. Gregory the Great

As a new client, working with Source One Technology has been outstanding. They are professional, responsive, and flexible. Jesse is a straightforward, down to earth business owner. He is very selective of the engineers he employs – and it shows with the top-notch talent he has assembled.We use Source One Technology for network support as well as other unique situations that arise. Their integrity, thoroughness, and ability to adapt are what impress us. We thoroughly trust Source One Technology to provide high-level service in support of our technology, and we would not hesitate to recommend them to others for technology support and implementation.
Pat Foran
VP of Information Technology
Bank of Deerfield

Working with Source One Technology has been a pleasure. They are professional, responsive, and flexible. Our wireless network upgrade project came together smoothly despite delays within our own organization and they even worked around our class schedules with ease. The IT professionals that headed up the project were knowledgeable and efficient. They were willing teach as they went, or just handle the task at hand depending on -our- needs. I look forward to collaborating with Source One in the future, and highly recommend them.
Morgan Sack
Technology Director
St. Josephat Parish School

Source One Technology is so reliable and thorough!  We have been very pleased to continue to use their service for so many years as they are trustworthy and very reasonably priced.  Thank you for your continued service to St. Jerome.
Kathy Collins
Director of Administrative Services
St. Jerome Parish and School

We have had an excellent experience working with Source One Technology. They deliver effective solutions in a responsive and timely manner. They are professional, understand the needs of our large school system and enable us to reach our IT goals.
Sandra Peterson
Director of Administration & Operations
St. Anthony School

I have been through five or six server upgrades during my career, but I have never experienced such a streamlined and efficient system implementation and email transition. It has been three months since it was completed and we have had no hiccups or problems! Source One Technology provided a very seamless transition and the cost came in right on target per the budget!
Marlene McCance
Controller
KMK Industries / Nimlok Milwaukee

Source One Technology has easily been the best and most reliable technology resource we have used thus far. Their experience has allowed us to implement solutions and solve issues fast and efficiently. I love that I don't have to wade through nonsense sales calls before getting the technical help we need. They come on site and start consulting right away – it feels like they are just another member of our on-site team.
Patrick Doran
IT Manager
Clearwing Productions

Out of all the IT companies we evaluated both in Milwaukee and our corporate headquarters in Washington DC, Source One Technology is the only company that understands how to build a solid IT infrastructure from top to bottom. Knowing that I have an IT resource that is as responsive and dependable as Source One Technology is something that I do not take for granted.
Waleed Gamay
VP of Operations
Dreampak, LLC

We brought Source One Technology in to assist us with improving the overall security posture on our IT systems.  The initial security assessment and recommendations they provided, along with continued on-going server and firewall updates, ensure that our entire network remains secure.   Operating an emergency dispatch center requires 100% uptime, and with Source One Technology's expertise and help, we have been able to add built-in redundancy in all our systems which enables us to be there when people need us the most. I would highly recommend Source One Technology to any organization!
Ryan Jonas
Director of Technology
Village of Greendale

Source One Technology facilitated the refresh of our network infrastructure very professionally. They provided a range of options, helped us determine what we needed, and made it affordable. We continue to make use of Source One Technology for troubleshooting and support in our school setting. They consistently give us personal service and time to answer questions – all at a great price.
Philip Casmer
Pastor
Christ the Lord School

Last week we abruptly found ourselves without a network administrator during a very challenging week, so we reached out to Source One Technology for support. I was blown away – Jesse's engineers are incredibly responsive, knowledgeable, and great people to work with. I'm recommending the district to continue utilizing Source One Technology moving forward for network needs, and I highly recommend them to any other districts looking for outside support.
Casey Ineichen
Technology Coordinator
Monona Grove School

Source One Technology has been a reliable partner in maintaining the technical side of business operations at all our locations. Our assigned engineer is a great resource in helping to resolve any issues with our network and devices. Still, because technology is ever-changing, Jesse and his team are always looking ahead for us, recommending and implementing changes to avoid potential future issues and downtime rather than fixing things as they break. Reach out to Source One Technology for your IT needs. They won't disappoint!
Larry Erlich
Owner/President
Waukesha Iron & Metal, Inc.

Source One has demonstrated a comprehensive understanding of networking, security, and budgeting, which is important for us as we follow our library and technology plan each year. They have helped us to prepare for the future – whether it was installing new WiFi, switches, or servers – and make sure our students and staff are provided with a safe and secure infrastructure that will grow with the ever-changing needs of technology.
Krisi Harwood
Library & Technology Coordinator
Holy Hill Area School District

I was very frustrated with all the IT companies I contacted for the problems having with my unstable POS system. A friend recommended Source One Technology. Source One Technology had the experience needed to stabilize my system. Now I can put all my energy back into my customers.
Carrie Mable
Owner
Bark n' Scratch Outpost

We continue to use Source One Technology to help us with implementations that require expertise beyond the scope of our technical staff. Their extensive knowledge and attention to detail have resulted in a stable infrastructure and network environment, allowing us to focus on moving forward with our systems. I would highly recommend them to anyone looking for an experienced, friendly, and reliable IT vendor.
Laurence Mala
Director of Technology
Messmer Catholic Schools

We use Source One Technology as an emergency backup when our full time Network Engineer is unavailable. We have an excellent comfort level with their expertise, skill set, and knowledge level of our specific environment.
Darin J. Gilbert
IT Manager
Daybreak Foods, Inc.

Our infrastructure is large and complex, with 18 interconnected locations, so hiring internal staff with the right level of expertise isn't cost-effective. Working with Source One Technology is unlike any other service provider I have ever worked with. They're not just a partner; they're my infrastructure team and provide the engineers with the right skills when I need them. The engineer I'll work with to design a solution is also the one that will install it. The same engineer works with you through the entire project.
Chad Anderson
Director of Information Technology
Bubon Orthodontics

I completely trust Source One Technology to provide the valuable support our school needs to be successful in the implementation of technology for our students and staff. The team at Source One consistently delivers highly personalized service and the work has been done on time and on budget.
William Attewell
Technology Coordinator
Milwaukee Collegiate Academy

Source One Technology serves as our trusted consultant whose support and recommendations always focus on providing the best solutions for our district. By partnering with them, we have gained all the advantages of a network administrator without having to fund a full-time position for these services. Their expertise has been instrumental in the development of a reliable, cost effective network. Source One Technology continually delivers services that successfully meet our daily and ongoing technology requirements.
Cathy Cramer
Director of Business Services
Oak Creek-Franklin Joint School District