Desktop Support Services
PC and desktop support
Source One Technology takes great care of your investment in IT hardware, and our engineers provide ongoing support for a wide range of equipment, from all leading manufacturers.
PCs and printers
No two businesses are the same, so we provide an 'on-demand' desktop service where you choose how much, or how little of our assistance you need. We can manage the entire desktop lifecycle from procurement, deployment and support through to disposal, for you.
Our services in this area include:
PC desktop support
Onsite and remote Installation, upgrade and maintenance of Windows and Mac OS hardware and software, system monitoring, antivirus management, system patching, and PC imaging/rollout.
Printer management
Setup, configuration, maintenance and troubleshooting of all popular brands of printers.
Hardware and software procurement
We can provide your organization with new brand new desktop computers, laptops, printers, and applicable software as required.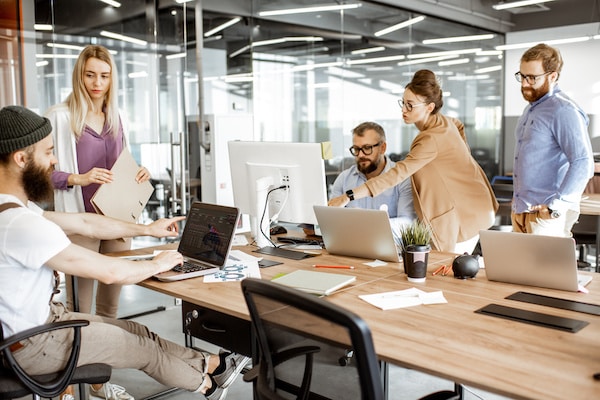 Working with us
Every organization is unique, and so is the service we provide.
Peace of mind
With Source One Technology, you won't be locked into any service contracts.
Trusted partner
Unlike most vendors, we won't try to upsell you expensive and unnecessary solutions; instead, we work to provide right-sized solutions that minimize your need to rely on us – partnership without salesmanship.
No middle person
We've completely eliminated the "sales" role in our business model; when you call, you'll speak directly with one of our network engineers – no sales-speak, and no unnecessary tech-speak.
Exceptional service
We believe our greatest asset is our team of skilled and personable people who are committed to bringing you the best possible service and personal touch.
Long-term value
By consistently striving to deliver affordable solutions and far-reaching results, we have achieved a 98%+ client retention rate.
See our approach to helping you succeed.

Working with Source One Technology was a breeze because they understand the K-12 technology environment and budgeting constraints. They recently scheduled our security audit, giving us the peace of mind that we were moving forward to secure our online environment. During the audit, they informed us of changes that were necessary immediately, rather than waiting until the end. That real-time communication was much appreciated. They then reviewed the audit with us professionally, did not try to oversell us, and worked with us to create a just-right solution to our network security issues. I highly recommend working with Source One Technology.
Michael J. Nikson
Instruction Technology Coordinator
School District of Sheboygan Falls