Cybersecurity and Business continuity
Endpoint security and ransomware protection
Falling victim to online threats can be highly disruptive to any organization. Fortunately, awareness of the risks and intelligent endpoint security can keep you and your data out of harm's way.
Source One Technology's remediation and prevention services will eradicate existing threats on your network and proactively protect against future virus and ransomware attacks. We provide endpoint security solutions ranging from fully Managed Detection and Response (MDR), eXtended Detection and Response (XDR), and more traditional Next Generation AntiVirus (NGAV) solutions. We also have a wide range of endpoint security product offerings including, but not limited to: Sophos, Trend, Fortinet, ESET, and CrowdStrike.
Threat prevention
Our engineers take away the headache of installing and configuring endpoint protection software, and monitoring threats on anything from a few PCs to thousands of PCs spread across your organization. Once in place, we'll keep your virus-scanning engine and signatures up-to-date, and schedule regular scans so that you're always one step ahead of the game.
Our services cover:
Antivirus
We provide MDR, XDR, and NGAV endpoint solutions to fix existing problems and 'vaccinate' your network to stop repeat attacks.
Ransomware
Using smart software and simple, practical advice, we can help you limit your exposed attack surface and avoid falling victim to malicious online tactics.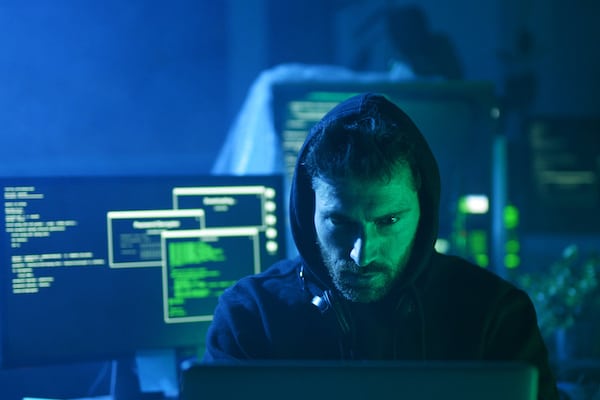 Working with us
Every organization is unique, and so is the service we provide.
Peace of mind
With Source One Technology, you won't be locked into any service contracts.
Trusted partner
Unlike most vendors, we won't try to upsell you expensive and unnecessary solutions; instead, we work to provide right-sized solutions that minimize your need to rely on us – partnership without salesmanship.
No middle person
We've completely eliminated the "sales" role in our business model; when you call, you'll speak directly with one of our network engineers – no sales-speak, and no unnecessary tech-speak.
Exceptional service
We believe our greatest asset is our team of skilled and personable people who are committed to bringing you the best possible service and personal touch.
Long-term value
By consistently striving to deliver affordable solutions and far-reaching results, we have achieved a 98%+ client retention rate.
See our approach to helping you succeed.

Working with Source One Technology was a breeze because they understand the K-12 technology environment and budgeting constraints. They recently scheduled our security audit, giving us the peace of mind that we were moving forward to secure our online environment. During the audit, they informed us of changes that were necessary immediately, rather than waiting until the end. That real-time communication was much appreciated. They then reviewed the audit with us professionally, did not try to oversell us, and worked with us to create a just-right solution to our network security issues. I highly recommend working with Source One Technology.
Michael J. Nikson
Instruction Technology Coordinator
School District of Sheboygan Falls