Each day, new applications are released with the sole intent of improving the efficiency of businesses. While some apps are not necessary, others can be real lifesavers, like Office 365.
This new version of Office has the features of Office 2016 and many more. Both products use cloud storage but Office 365 can be installed on multiple computers and gives you more options to access the data. The new Office also works on mobile devices and has direct message features integrated.
To put things into perspective and see what the software does, we'll create a scenario…
Imagine Brian, the IT manager of Lawson & Sons, a law firm in Oak Creek. He's been using Office 2013. He gets his job done, but he always has his fair share of problems and decides to upgrade to Microsoft Office 365. Let's see what changes!
1. Your data is safe
The new software stores all the company data on the cloud. That's great for Brian. He'd been using local servers until now, and that had its downsides. The servers can be physically damaged or destroyed. It's hard to perform data back-ups and viruses are a constant threat. Those problems are a thing of the past now. Microsoft ensures that their servers are always running and provide world-class data security.
2. Your are saving money
Lawson & Sons isn't a big company. There's Lawson, his three sons, Brian and just eight other people. They don't need all the fancy stuff Office 365 has to offer and they don't want to spend $230 on Office 2016 Business. Luckily, they don't have to spend much money at all. They can pay only $5 a month for the essentials plan or $8.25 for the standard versions.
Brian wanted to get Office 365 Premium for the HD video stream capabilities. The company decided against it, for now, since everyone worked in the same building. They may look at upgrading to the Premium version at a later date, however.
3. Office 365 gets constant updates and bug-fixes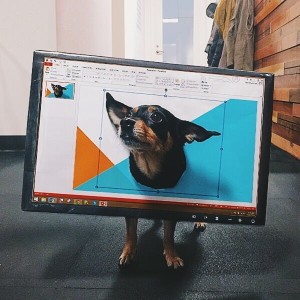 Office 2013 was a mixed bag for Brian. He lost count of how many bugs he found. He was afraid history was going to repeat itself with this new software. He was pleasantly surprised to see that it was working perfectly fine. Furthermore, Microsoft is always working on bugfixes and new features. They plan on making Office 365 bigger and better as time passes. Even we don't know what Microsoft will be adding in the future, but based on past updates, there will never be a shortage of new features in upcoming releases.
4. You and your coworkers can work wherever you are
With their data safely on the cloud and Office apps on their phones, the people at Lawson & Sons don't have to stay chained to their office desks anymore. The staff remains productive but have more flexibility. Now Brian can go to his daughter's clarinet recital and still fill in his reports when the other kids are playing. He gets to be there for his family, travel more and still do his job. That goes for the rest of the staff as well.
5. You're working faster than ever
Not everyone at the company is as tech-savvy as Brian. Sometimes they got confused when working with the files on their local servers. Now that all the files are on the cloud, that problem is gone. The data is always up-to-date and easy to find. Brian can focus on more pressing matters and everything is going well. Now the sons can even work on the same file at the exact same time without any hassle.
If you saw a bit of yourself in Brian, you should give Office 365 a try yourself!
Brian is happy with the results, but he knows that software alone won't fix any problem. Whenever a computer breaks down, Brian knows he can count on Source One Technology to provide expert IT support.
Contact us and we'll solve any IT problem you might have. Our customers trust us and so should you.