It's the holiday season—many of us have already given thanks, and some of us are now celebrating with friends and families. Some of us fortunate enough might be busy donating money and/or volunteering our time to help those less fortunate.
As always, we need to remain vigilant for individuals who take advantage of the generosity of others. In addition to scam phone calls or bold door-to-door scam solicitations, we must also remain wary of various email, computer and technical support scams this holiday season. Whether you're an IT manager, technician, power user or someone who likes to read our blog, please share our "do's and don'ts" your family, friends, and co-workers this holiday season: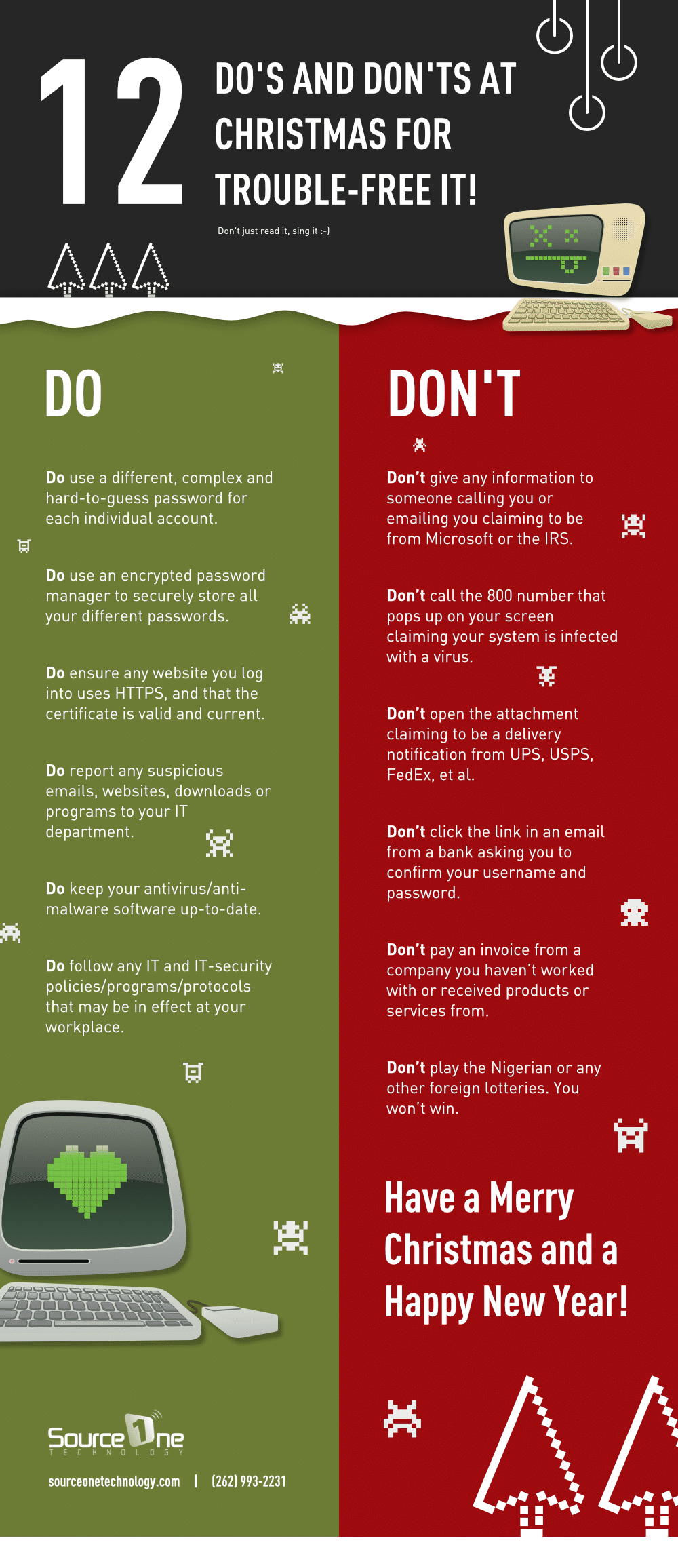 Instead, advise them to call their IT department or favorite IT guy or gal in their life in case something doesn't seem right.  Happy Holidays and have a safe and happy 2018 from Source One Technology!