On July 29, 2015, Microsoft released their latest version of Windows – Windows 10. This is a new foray into a delivery system of software called "SAAS" (Software as a service.) All legitimate licensed owners of Windows 7, 8, 8.1 were given one year to upgrade. So naturally, the first question that comes to mind is," What happened to Windows 9?!" People from Microsoft answering in the same way as CEO Satya Nadella, will reply that it came and went.
So the next pressing question is "Should I upgrade?" Microsoft made this question front and center by nagging us before July 29th and after the release date with constant reminders about the free update. The easy answer – it is free, why not upgrade. The tougher issue is that this is a new version and certainly riddled with a lot of pause because of the many previous examples of upgrade nightmare.
The original version released on July 29th was codenamed "Threshold." Microsoft quietly admitted that Windows 10 was not actually complete, and quite frankly never would be as the new "SAAS" model insists that the product is continuously upgrade and improved. To this end three additional major releases are already scheduled for Windows 10. These are codenamed Threshold 2, Redstone and Redstone 2.
Soon after the original released date, I advised people to wait for the next release (Threshold 2) before jumping on the bandwagon. And of course, soon after Windows 10 was released, I promptly upgraded. Well, that is my job, taking risks in technology and reporting back to my family, friends and customers. Microsoft actually allows you to revert back to your original version of windows within 30 days, so what is the risk?
First impression of Windows 10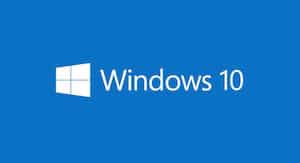 The first reaction is that it looks different. Much of this is due to the overhyped reaction to the User Interface (UI) of Windows 8, and subsequent Windows 8.1. Nearly everyone complained that windows 8 was too much of a departure from the very popular Windows 7 "look and feel." I say overhyped, because sometimes change hurts. Most of us are comfortable with our current surroundings. (When is the last time you moved your furniture around?) While Windows 10 looks very little like the many previous versions, there is enough similarity that any veteran windows user should have no problem.
I loaded the new version on two Lenovo laptops, my everyday machine, and a "sit on desk and don't ever move" machine (OK, it is a print server for the household.) The production machine has a touch screen, the stationary laptop does not. Having a touch screen is a benefit, but not a requirement. This should not deter an upgrade, but future hardware choices would be suited by the inclusion of a touch screen, if you stay in the Windows world.
All in all, the Windows 10 version was nice, but for me there was a nagging mouse and keyboard issue that was inconvenient. Tweaks, updated drivers, cussing and prayers did not help. Suffering through it was the only option for this bleeding edge soul. Threshold 2 could not come soon enough.
On November 12, 2015 Microsoft released the Windows November Update. (Threshold 2) Curiously, Microsoft changed the internal versioning of Windows. And after upgrading, the version is now called 1511 (Get it? 2015-November.) The update has new features, many of which address corporate concerns. Any good search engine will reveal these for you. BTW this upgrade fixed my nagging mouse and keyboard problem. And with a few nice features, it became very easy to recommend this Windows version to anybody – personal or corporate.
There is one VERY large caveat… The new Microsoft browser call Edge is NOT complete. At this time the browser does not allow extensions or plugins. Very important for people who use stuff like password vaults. Fortunately, IE and Firefox work very well in Windows 10, and apparently Chrome works too. Supposedly the Edge browser will be completed sometime before the Redstone release. More evidence of SAAS in Windows 10.
So now the final question… What happens after the magical date of July 29, 2016 and Windows 10 is no longer a free upgrade? (Redstone is rumored to be released deep into 2016 – maybe close to that magic date.) Will the service called Windows, no longer be free? What will it cost? Frankly, no one (but Microsoft) knows. But for now, upgrade to the new and improved Windows 10 (version 1511 – Threshold 2) and stay tuned for the Redstone answers when they are revealed.