Getting the latest technology into the classroom is a perennial problem for schools because of tight budgets and shifting priorities. So when Source One Technology got the opportunity to sponsor this year's Catholic Educators Convention (CEC), we jumped at the chance to make life a little bit easier with a Google Chromebook giveaway!
On October 14, nearly 2,500 K-12 educators from the Archdiocese of Milwaukee and the Diocese of Madison gathered at the Wisconsin Center for the 2016 Catholic Educators' Convention. The theme of the convention was, "Leading the Learning," and the focus was on three critical areas—Student Learning, Student Engagement, and Student Wellness.
Having supported schools across SE Wisconsin for over 17 years, I've seen at first hand the transformation access to technology can make to student learning. However, I've also seen schools and staff struggle with inadequate tech resources – poor wireless connectivity, insufficient bandwidth, and redundant hardware. So as this year's Catholic Educators Convention Platinum Sponsor, Source One Technology decided to help by giving attendees a chance to win 5 brand new Chromebooks for their school.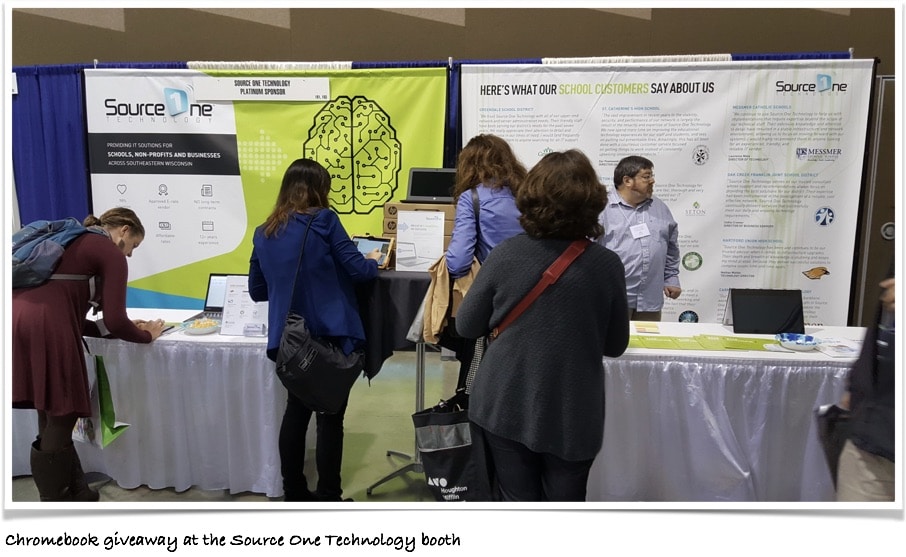 As well as speaking to lots of passionate and committed educators, we also got to meet Archbishop Listecki who gave a keynote speech and led the prayer at the luncheon.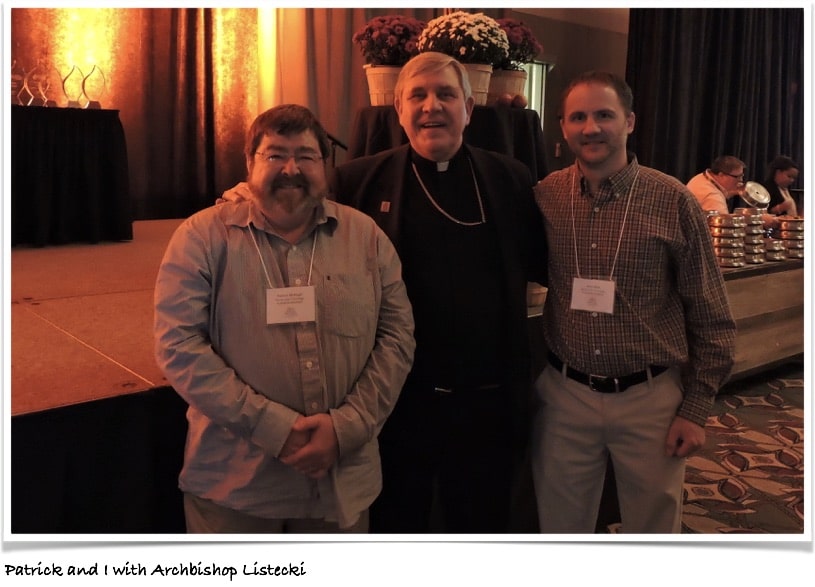 —-
"Please know that your support will play itself out in the lives of over 35,000 students being formed, encouraged and inspired by the dedicated educators serving in our schools. Catholic school teachers live their ministry each and every day, and your support of their professional growth is so encouraging and appreciated."
Sue Nelson, Associate Superintendent, Catholic Educators Convention Chairperson, Archdiocese of Milwaukee
Kathleen A. Cepelka, Ph.D., Superintendent, Archdiocese of Milwaukee
Michael Lancaster, Ed.S., Superintendent, Diocese of Madison
—
Catholic Educators Convention prize winners.
We were overwhelmed with the response to the contest, but with entries from 50+ schools, we had to pick one winner, and it was St Peter Catholic School in Slinger. The feedback from the staff and students was priceless!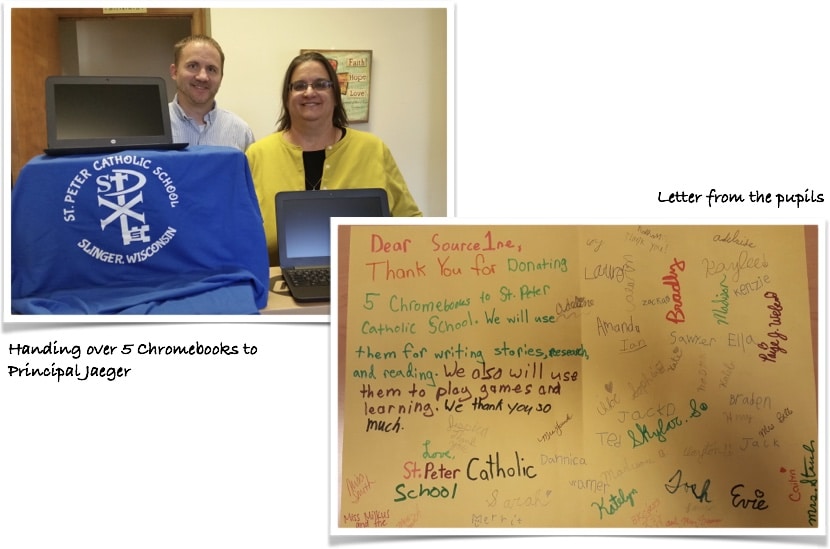 —
"We want to thank you, again, for your generous support of our convention, our educators, and our administrators. It was wonderful meeting you and learning about your service-focused business philosophy. By "service focus" I mean care and concern for others whether it be your employees, your customers, or your community. You are truly an inspiration."
Archdiocese of Milwaukee.
—
While we had a fantastic day at the convention, we got to hear more about the day to day issues schools continue to face with technology or the lack of it. We hope to address some of the IT issues raised and try to identify possible solutions in this blog, so be sure to connect with us on Twitter and LinkedIn to give us feedback on our ideas.
How can Source One Technology help?
Source One Technology provides
IT services to schools
,
churches and nonprofits
across
Southern Wisconsin
. We can provide support across
Milwaukee, Waukesha, Kenosha and Racine
counties.
Get in touch now to see how we can help you improve access to, and performance of your IT infrastructure.